Free to the Public!! Collectors can exhibit your car(see below) or motorcycle for a modest charitable donation Benefiting St. Jude Children's Research Hospital!
Get your motor running... because October 1st, 2022 we will Be Back Jack and Do it Again!  at Roswell City Hall , a car show unlike anything Roswell has seen. Benefiting St. Jude Children's Research Hospital and.... FREE to The Public! Guests will enjoy an array of exquisite rarely seen cars, boats, bikes and more with vendors both automotive and art themed. Coffee Barista, snow cones, photo booth and face painting..
Our Very Special Guest MC is WRFG 89.3   Producer Presenter of London to Louisiana..                                                                                                                      UK Bob.....

From The Earth Brewery will again be on site!.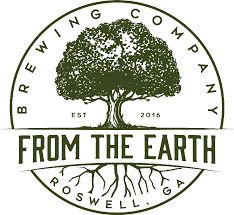 Our 1st Annual  "Field of Dreams"  pictures can be viewed here and were provided by Mike Sussman Imaging.
The winners in the four categories for 2021 at City Hall were as follows. Congratulations to each of your for your ribbons.
Peoples Choice: 1968 Volkswagen Type II 21 Window Deluxe owned by Gary Gray
Ladies Choice: also..1968 Volkswagen Type II 21 Window  Deluxe owned by Gary Gray
 Sponsors Choice: 1953 MG TD owned by Raf Defrico
                                                St.Judes Choice:  1970 Trans Am owned by Robin and Mike Lacomba

                                              The 2021 Winners of the four categories can be  here Viewed Here!!
We have to say thank you to all the owners. You are the true stars of the event and every one of you deserve a ribbon! The decades of cars from every era was truly impressive. We invite you all to apply again for our 2022 event. the date will be announced soon. Please send us any favorite images you may have captured and we'll post them for all to see. In the mean time here is a selection of images provide by some of our patron photographers too many to name today.
                                              Click here to view many of our 2021 Field of Dreams !!
 Check our NEW PROMOTIONAL VIDEO!! CLICK HERE !!
Brought to you by  The Atlanta Motoring Festival!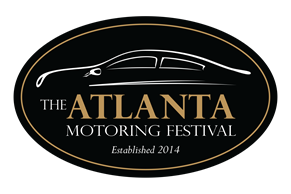 Dedicated to promoting and preserving the art of the automobile. and benefits St. Jude Children's Research Hospital. Our goal will always be to put on a world class automotive event that honors our heroes, the cars they loved an often raced while supporting environmental issues and to contribute to worthy charities of North Georgia. We hope that The Inaugural event  will exceed your expectations.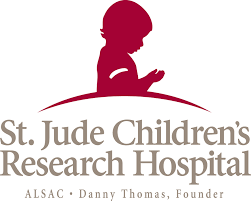 St. Jude Children's Research Hospital  is Leading the way the world understands, treats and defeats childhood cancer and other life-threatening diseases. The mission of St. Jude Children's Research Hospital is to advance cures, and means of prevention, for pediatric catastrophic diseases through research and treatment. Consistent with the vision of founder Danny Thomas, no child is denied treatment based on race, religion or a family's ability to pay. To donate on behalf of Roswell Motoring Festival simply CLICK HERE!
We want to also help a long time friend of The Atlanta Motoring Festival. Daughter of our Chief Field Coordinator John Haulbrook, Michelle Sanders. Michelle  is a 52-year-old native Georgian who needs your help. She has been an insulin-dependent diabetic since the age of 3. Because of the many complications that go along with this prolonged disease, she was in desperate need of a transplant for a new kidney and she worked with the University of Alabama Birmingham to make that happen. Michelle has an amazing passion for Jesus and she just loves people. She received her miracle kidney from her daughter and is now overwhelmed with the financial need to cover the continued cost of her diabetic medications and her anti rejection medications and YOU can be a part of that!
To give $5.00 would mean the world, even $1.00 helps make a difference in her expenses.
~ Pualani and Philip Carroll – Founders